COVID-19 Delta variant: everything you need to know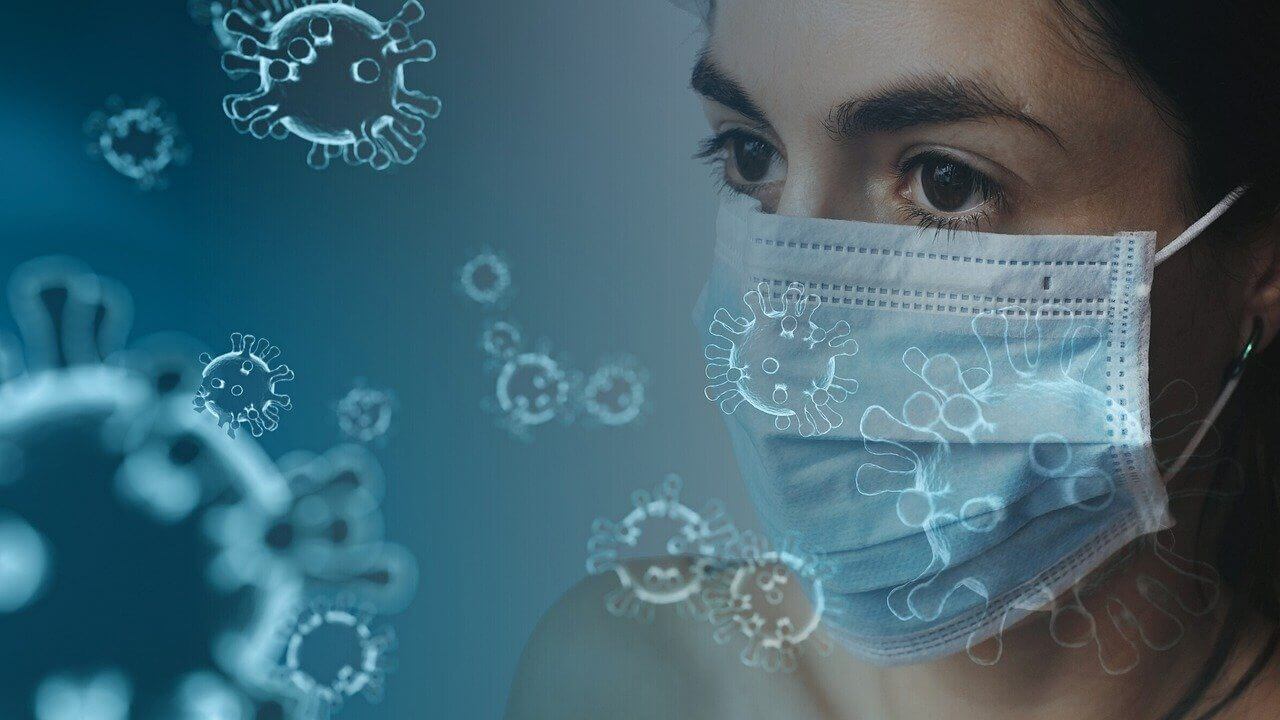 We bring an overview of the latest information and key things to know about the recent Delta variant of Covid-19.
Why is it particularly concerning?
The Delta and Delta Plus variants are extremely contagious and as of 26th June 2021, the World Health Organisation has released a new warning that this is the most transmissible strain yet.
First identified in India in December 2020, the Delta variant is now spreading more quickly and easily than the original strain and the Alpha strain identified in the UK. It has already reached 80 countries just six months after first discovery and experts believe it to be 43%-90% more transmissible than previous Covid-19 variants and anywhere between 30%-100% more infectious and the Alpha strain.
The Delta variant is now the dominant variant in the UK where it accounts for 90% of cases.
It remains uncertain why this strain is more transmissible than others. One early study suggests that a mutation in the Delta variant possibly makes it blend better with human cells once in the system, which means it is able to infect more cells more rapidly and overpower the immune system. Researchers believe that this variant's proteins might make it easier to enter human cells.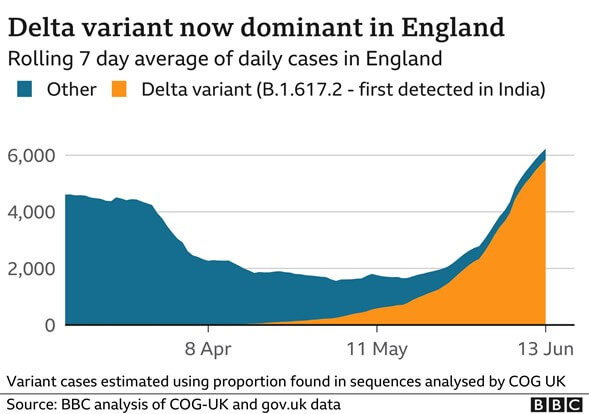 Its ability to infect younger people more often than other strains is another reason that makes the Delta variant of particular concern.
Studies in the UK show that children and adults under 50 were 2.5 times more likely to become infected. It might also cause more severe illness with the overall likelihood of hospitalisation with the Delta variant being higher and studies suggesting it might have almost double the risk of hospitalisation than the Alpha variant.
In China, for example, doctors say patients with the Delta variant are sicker than those they treated early in the pandemic and their condition seems to deteriorate much faster.
A recent Scottish study also found that people infected by the Delta variant were roughly twice as likely to be hospitalized as were those infected with Alpha. However, uncertainties remain, and it is important to take precautions.
What are the symptoms?
Delta and Delta Plus variant symptoms appear to be more severe, and research suggests they are changing in the UK as the Delta variants spread. Primary symptoms of the Delta variant include: h
runny nose
headache
sore throat
fever
Research also suggests that a cough is becoming less common, and loss of smell is no longer listed in the top 10 common symptoms. These changes have also led experts to be concerned that people may mistake symptoms for a bad cold or hay fever helping the variant to spread further. If in doubt, the best course of action is always to self-isolate and book a PCR test.
What is Delta Plus?
Last week's reports from Indian officials revealed the emergence of another variant, the Delta Plus, with at least 16 cases found in the state of Maharashtra and 42 cases now found in the UK. This is a mutation of the original Delta variant; it is believed to be more transmissible, though currently little more is known about additional effects.
Is vaccination effective?
Studies have shown that the current vaccines are effective against all variants and those who are fully vaccinated (both doses) should largely not have cause for concern. However, the protection offered from a single dose is low against the Delta variant (studies show this to be just 33% effective) and if not vaccinate at all, you should consider yourself at higher risk.
Reports suggest the Pfizer-BioNtech vaccines gives 79% protection against the Delta variant and is possibly 88% effective against symptoms if infected, with two doses of the AstraZeneca vaccine reported as 92% successful in stopping hospitalisation due to the Delta variant.
If you want to ensure you have developed an immune response following vaccination, you can have both a Roche Quantitative antibody test and a T-spot test.